【精华】英语作文600字集锦9篇
  在平平淡淡的学习、工作、生活中,大家都经常接触到作文吧,作文是人们以书面形式表情达意的言语活动。作文的注意事项有许多,你确定会写吗?以下是小编帮大家整理的英语作文600字9篇,仅供参考,欢迎大家阅读。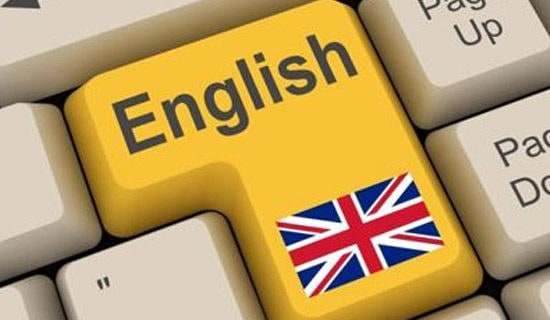 英语作文600字 篇1
  I enjoyed my May Day holiday. We Chinese people celebrated the International Labour Day in different ways. Some of us really enjoyed our holiday vacations, so we went sightseeing and visiting our loved ones. However, other people had to take their duties on this holiday.

  For example, the police, firefighters and soldiers were on their duties by keeping us safe throughout the holiday. Hospitals opened during the holiday, so doctors and nurses were on call for taking care of their patients. Services such as tourism, restaurants, shopping malls and super markets were open to the public during the May Day holiday.
  We appreciated these hard working people who never stopped delivering great services to their clients and customers throughout the holiday of the First of May. All in all, showing appreciation to hard working people is a significance of celebrating the Labour Day holiday. I liked this May Day holiday very much!
英语作文600字 篇2
  提起学习English,我可颇有一番心得,请听我慢慢道来——
  一、多讲、多练。
  英语的关键在口语,练好口语交际,必须得敢说、敢讲。例如下课后休息时可以与同学们互相交流,一些礼貌用语、句型、句式便在无意中记熟了。把握住口语这一关很重要。如果连讲英语的勇气都没有,怎么还谈得上学好它?并用它来交际呢?前段时间李阳的"疯狂"英语疯狂过后,现在不是又提倡"胡说"英语了吗?对,就是胡说!说错不要紧,就怕不敢说。只有在"胡说"的过程中及时发现错误、改正错误,这样对你英语成绩的提高必定会有很大的帮助。朋友,欢迎你到"英语角"来,请你来"胡说"!
  二、多思、多问。
  英语不是我们的母语,外国文化与本土文化的区别是显而易见的。只有理广泛地了解它的风俗习惯,才能更深入地理解它有涵义。这就要求我们多思、多问,分清同义词、同义句之间的细微差别,搞清楚他们的使用场合。例如"many,much,alotof"和"alittle""afew",虽然意思相近,但在句子中是不能互相代换的。可数名词与不可数名词前的用法是不同的。而"alotof"和"lotsof:"则是两个完全可以互相代换的词组。这类词还有很多很多。只要多思、多问,你就能轻而易举地找到答案!
  三、多读、多写。
  掌握了更多、更新的词,扩充知识面就靠要多读书了。在阅读过程中遇到生词,要勤查字典,理解意思后再继续阅读。这样不仅扩大了知识面,对以后的学习更是起着打基础的`作用。多写,不仅能巩固句型的应用,还能提高写作能力,对初学者来说,多读多写还能帮助你了解外车的风土民情,从而在实际应用中发挥效果,也有利于取得优异的成绩。
  这就是我学习英语的"三步法"。有效而且实用,你不妨一试。
  多讲、多练多思、多问多读、多写,这些学习英语的经验,愿与大家共勉。
英语作文600字 篇3
  1.Were often told that that...But is this really the case?
  我们经常被告知......但事实真是这样吗?
  2.People used to... However,things are quite different today.
  过去,人们习惯......但今天的情况有很大不同。
  3. Some people think that... Others believe that the opposite is true.
  There is probaly some truth in both sides. But we must realize that...
  一些人认为......另一些人持相反意见。也许双方的观点都有一定道理,但是我们必须认识到......
  4.Recognizing a problem is the first step in finding a solution.
  认识到问题是找到解决办法的第一步。
  5.It is another new and bitter truth we must learn to face.
  这是一个我们必须学会面对的痛苦的`新情况。
  6.In short, we must work hard to make the world a better place.
  简而言之,为了把世界变成更美好的地方,我们必须勤奋工作。
  7.Lost time is never found again.
  岁月既往,一去不回、
  8.Everybody should have a dream.
  每个人都该有个梦想。
  9. Hope for the best, but prepare for the worst.
  抱最好的愿望,做最坏的打算。
  10.Failure is the mother of success.
  失败乃成功之母。
  11.Lets look on the bright side .
  让我们往好处想吧。
英语作文600字 篇4
  How to get on well with others?
  As we all know, students should learn how to get on well with others. But in what ways?
  First of all, we should respect others. Everyone has their own way to do things, so we should understand each other. Besides, it is important for us to communicate with each other and share our happiness and sadness. What's more, we should be kind to others and offer necessary help to those who are in trouble.
  In my opinion, we should treat others in an honest way. Only in this way can we get along well with each other and feel happy.
  【参考译文】
  如何与他人相处好?
  我们都知道,学生应该学会如何与他人相处。但在哪些方面呢?
  首先,我们应该尊重别人。每个人都有自己的做事方式,所以我们应该互相理解。此外,重要的是我们相互交流,分享我们的快乐和悲伤。更重要的`是,我们应该善待他人,为有困难的人提供必要的帮助。
  在我看来,我们应该以诚实的态度对待别人。只有这样,我们才能和睦相处,感到幸福。
英语作文600字 篇5
  Every coin has two sides , which is the same as surfing the Internet. On one hand , we benefit a lot from computers. For instance , many people are accustomed to going shopping on the Internet, which is a way to save time and money. What's more, Internet makes it convenient for friends and relatives to communicate with each other. So people are more closed. Besides, we can go through the news all over the world through the Internet, which can broaden our eyes and assist us to learn more about the world.
  On the other hand, with the popularity of computer games, more and more teenagers are addicted to virtual world , leading to a terrible grade and health. Moreover, plenty of unhealthy information emerges on the Internet, making a bad influence on teenagers.
英语作文600字 篇6
  Li Min is our monitor。She is tall, healthy and lively。She does well in all subjects。She is fond of sports and is good at singing and dancing。
  Li Min works hard at English。 When she came to the school, she had quite a lot of difficulties with the language。 But she was not afraid of them and always tried hard to overcome them。 She was active in class and did a lot of practice after class。 No pains, no gains。With great efforts she made much progress in English study。
  Li Min is modest and always ready to help others。 She is very strict with herself in her work and daily life。 She sets us all a fine example。
  我们的班长 李敏是我们的班长。她很高,健康活泼。她擅长所有科目。她喜欢运动,擅长唱歌和跳舞。 李敏的英语努力工作。当她来到学校,很多困难的语言。但她不是怕他们,总是努力克服它们。她是活跃在课堂上和课后做大量的练习。一分耕耘。以极大的努力她在英语学习中取得了很大进步。 李敏是温和的,并且随时准备帮助别人。她对自己要求很严格在她的`工作和日常生活。她为我们建立了一个很好的例子。
英语作文600字 篇7
  根据下列提示,编写一段题为 问路 的对话(60--80个字): Green太太想去博物馆,但不知如何走,于是 就向一位警察询问。警察告诉她沿街走到第二个十字路口向左拐,拐角过去第三幢楼就是博物馆。 Asking the Way
  根据下列提示,编写一段题为"问路"的对话(60--80个字):
  Green太太想去博物馆,但不知如何走,于是
  就向一位警察询问。警察告诉她沿街走到第二个十字路口向左拐,拐角过去第三幢楼就是博物馆。
  Asking the Way
  Mrs. Green: Excuse me, but could you tell me the way to the museum?
  Policeman: Certainly. Just go up this street and turn left at the second crossing. The third building from the corner is the museum. You can't miss it.
  Mrs. Green: Oh, let me see. Go down this street, turn left at the second crossing. and the museum is the third building from the corner. Am I right?
  Policeman: Yes, that's right.
  Mrs. Green: Thank you very much. Bye-bye.
  Policeman: You are welcome. Bye-bye.
英语作文600字 篇8
  Mei, I think you should practise their guts,First to develop self-esteem, believe in yourself, even often encourage yourself. Next to cultivate courage, class learning more at ordinary times, many questions ask to speak to answer questions, answer wrong and no relationship. More teachers and classmates is again and make friends, learn other people's strengths, first acquaintance and speak, and all men met strangers gradually shy. The key is insist to take exercise, this small problem can solve
  mei,You are very clever, speak English very good grades is very good。I'll tell the other students, let them give you encourage, let they believe you, because you are the best。You must be successful, come on
英语作文600字 篇9
  Liu Ming is my chemistry' teacher. He is an ordinary-looking little man with thick glasses, but he has a strange way of making his classes lively and interesting.
  I remembered his first lesson. He put three bottles on the desk. One was filled with kerosene, one with castor oil, and one with vinegar. And he said "Now watch carefully. Pay attention to everything that I do." He held up one of his fingers and dipped it into the cup after he mixed the three kinds of liquid in a big cup together. A few seconds later, he took his finger out, put it in his mouth and sucked it. "How delicious! You must do everything that I do." said he. And then we did it like him. lmmediately we made a face. The mixture tasted horrible.
  It was first chemistry lesson. I never forget it.
【英语作文600字】相关文章:
中考英语作文07-20
中考英语作文范文07-17
高三英语作文11-06
高一英语作文11-08
中考英语作文模板范例07-26
中考英语作文模板汇总07-14
精选英语节日作文八篇10-17
精选英语节日作文四篇09-02
英语节日作文四篇08-28
精选英语节日作文3篇09-03